The printable bar runner with its own photo or image is not only suitable for restaurants & bars but also for a household or as a party gift.

When someone is waiting for a drink at the local bar, why not direct their attention to some tasty drink options with this promotional beer runner?


Apart from using the bar mats only in pubs there are many additional applications such as POS promotions, blotting pad in banks, in casinos, and so on.
White polyester surface
Back is black non-slip rubber
Printable surface approx. 415 x 210 x 2 mm
90% NBR 10% polyester provides amazing image quality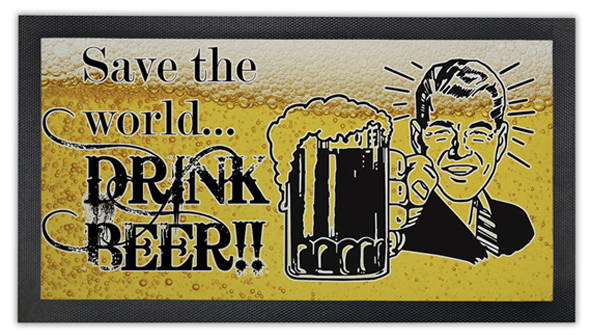 Bar Runner: 415mm x 210mm x 2mm
Price: £6.75
Size: 3307 x 1732 pixels

Resolution: 200 dpi
Colour Space: RGB
File Type: JPG or PNG
How To Design For Bar Runner
How To Use Product Mock-up Files
Product mock-up files are used to create realistic marketing images onto which you can apply your own designs. You can then use these images for your Facebook ads or any other marketing needs.

The mock-up files will only work with Photoshop v6.5 and above.
If you do not have Photoshop don't worry our app generates mock-ups automatically for all our products.
Please note the mock-up files are quite large so download accordingly.