Our stainless steel 500ml Slim Neck Bottles are white with a silver base and lid.
Enhance your beverage experience with this stainless steel thermos, great for sports, leisure, and in the office.
It has double-walled construction so hot drinks stay hot and the cold
drinks stay cold for longer.
Double walled, stainless steel thermos, with screw on cap
Hand-wash recommended
Height: 26 mm x Ø 70mm, approx. 305g
Capacity approx. 500ml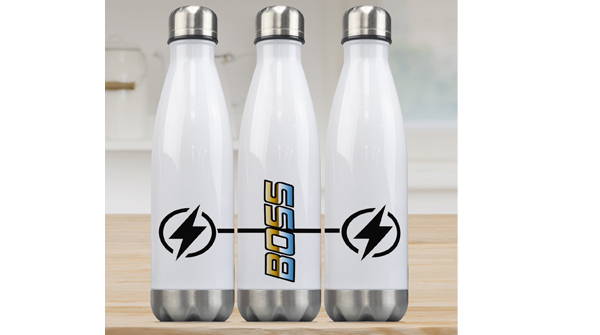 White bottle with silver lid and bottom

Price: £8.95
Size: 1322 x 761 pixels

Resolution: 200 dpi
Colour Space: RGB
File Type: JPG or PNG
How To Use Product Mock-up Files
Product mock-up files are used to create realistic marketing images onto which you can apply your own designs. You can then use these images for your Facebook ads or any other marketing needs.

The mock-up files will only work with Photoshop v6.5 and above.
If you do not have Photoshop don't worry our app generates mock-ups automatically for all our products.
Please note the mock-up files are quite large so download accordingly.